Venus with octopus base and castors
Venus has a seat in super soft polyurethane foam with large seating area and lumbar support. The EASY-SEAT mechanism enables infinitely adjustable seat angle adjustment 17° forward and 5° back.
The polyurethane foam seat provides good seating comfort and is practical and robust - even in the rougher environments. Polyurethane also distinguishes itself by being tough against many types of liquids and chemicals while being easy to clean.
This chair is with a 440 mm. octopus base and 65 mm. easy rolling castors. 
Seat: 36 x 25 x 16 cm.
Seat height, medium gas spring: 59-78 cm.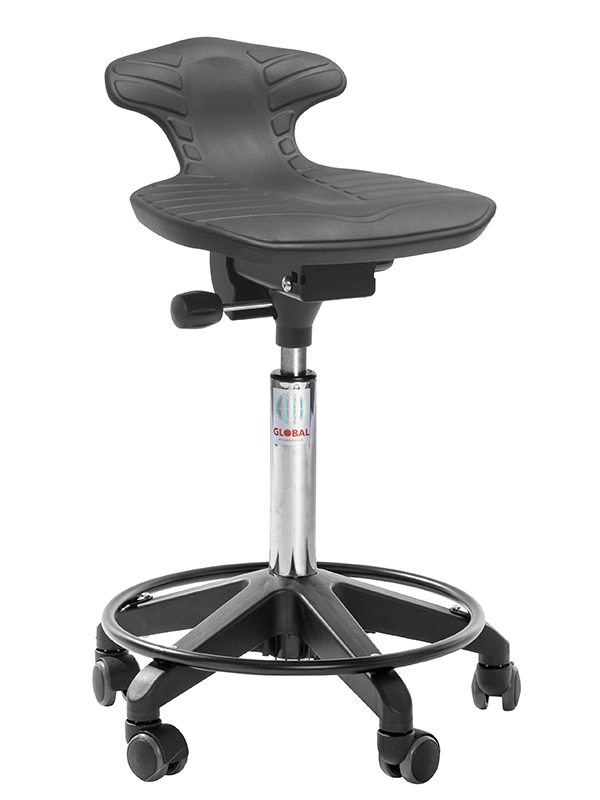 Article number: 30 2 014 9 1 000
SHOW THIS CHAIR IN THE BUILD-YOUR-OWN-CHAIR