Pilates Sway
Pilates Sway has a dual active-seating effect. The air cushion in the Pilates seat strengthens and maintains the muscle groups in the back and lumbar actively while the flexible Sway base allows you constant movement while sitting.
The Sway base excels in being flexible, allowing you micro-movements while sitting on it. When using Sway as a sit stand, you gain a better weight distribution, so you relax your back and use the large muscle groups in your legs instead. And at the same time you have the opportunity for constant movement.
With the flat and stable base you can sit relaxed and secure so you can enjoy comfort and healthy movements all at the same time.
This stool is with the Pilates Air Seat which has the same effect as the Pilates ball. It requires the body to "concentrate on sitting", thus strengthening and maintaining the muscle groups in the back and hip actively while sitting.
The Pilates Air seat has a ring release for adjusting the seat height. Air pump is supplied with the stool for adjusting the air content of the pillow.
Base diameter: 500 mm.
Seat diameter: 33 cm.
Seat height medium gas spring: 51-70 cm.
3D model and Mixed reality
With this QR code you get the opportunity to visualize your chair in your own environment. Scan it with your mobile phone or tablet and let the model be placed in the real world.
Does not work optimally in Microsoft Internet Explorer. We recommend that you use a different browser. For example Chrome or Firefox.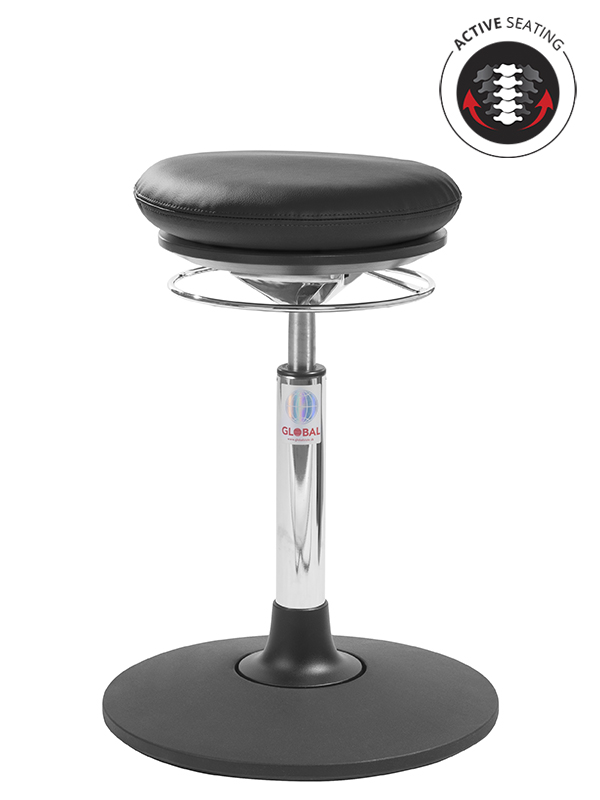 Article number: 86 2 280