Micro stool with octopus base, footring and backrest
The Micro stool is our absolute all-rounder, not least in the institutional world, where employees often have to go child's height to do their job. 
The chair is lightweight and can be moved quickly. The seat is comfortably soft and the perfect place to sit - either for shorter periods when children need help tying shoes or for longer periods when reading stories. The chair is available in a wide range of upholstery and colors.
This stool is upholstered with 20 mm. cold foam, backrest in plastic, has a 40 mm. octopus base and 50 mm. easy rolling castors.
Seat diameter: 330 mm.
Seat height low office gas spring: 37-48 cm.
3D model and Mixed reality
With this QR code you get the opportunity to visualize your chair in your own environment. Scan it with your mobile phone or tablet and let the model be placed in the real world.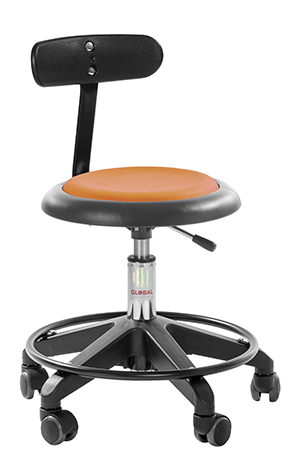 Article number: 30 9 288 2 1 001